Rose of the Winds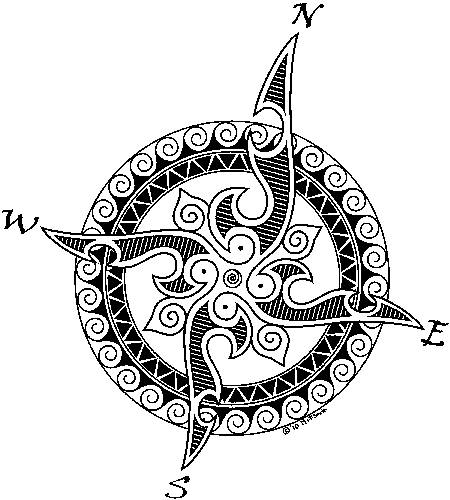 (Compass Rose) Spirit, Imagination, Guidance, Balance, Direction

The compass represents the spirit, imagination and offers protection. It brings inner and outer guidance, balance, completion, direction, magnetic attraction, and helps us to align with the earth's energy. It gives us guidance through 'uncharted waters' and encourages us to find our own power and to realize we have the freedom to go in any direction. The compass reminds us to focus on and be open to the future and leave the past behind, while still learning from it.
©1989 - 2013 Wild Ravens
All rights reserved
Did you arrive here from a search engine? Jump to our home page.