Crow Flock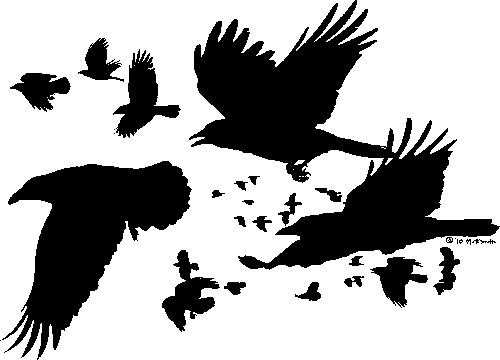 Adaptability, Change, Seeing Through Illusion, Abundance, Creation, Transformation
Crow teaches us watchfulness, adaptability, respect for the home and how to find the magic and creation in our daily lives. It shows us how to, encouraging us to listen to and stand in our truth and to be present in the moment. Crow is an omen of change, a shape shifter, bringing abundance, renewal, creation and transformation.
©1989 - 2013 Wild Ravens
All rights reserved
Did you arrive here from a search engine? Jump to our home page.